Remembering Bill Colosimo
June 10, 2020
---
The Illinois Journalism Education Association mourns the loss of one of our founding members, William Colosimo, who died from complications related to COVID-19 on Friday, May 29.
Bill spent 30 years teaching English and journalism and advising the student newspaper, the Torch, at Addison Trail High School, before retiring in 2003. His energy and passion for scholastic media programs and student press rights led him to join with other educators from across the state to form IJEA in 1988.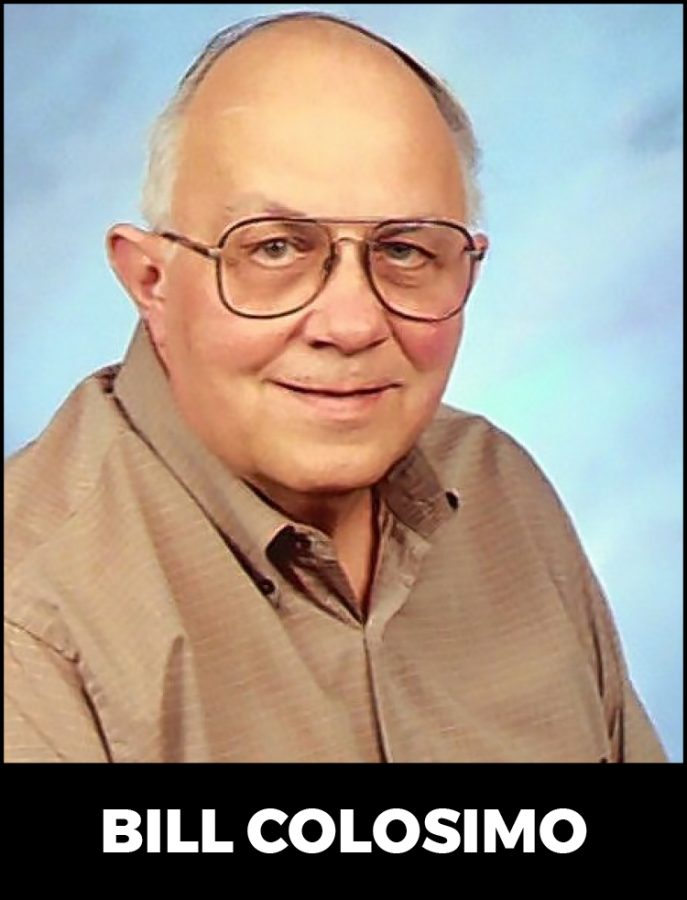 In 1997, Bill and the other members of the IJEA leadership successfully worked with the Illinois General Assembly to pass the Student Freedom of Expression Act, which would have afforded student journalists greater protection from administrative censorship. The bill was vetoed by the governor later that year.
The efforts of the IJEA's founders inspired the next generation of the organization's members to continue advocating for greater student press rights. In 2016, the Illinois New Voices Act was signed into law, finally bringing the vision of Bill and his colleagues into reality.
Dave Porreca, who served as IJEA president from 2001 to 2004, fondly recalls his interactions with Bill during that time.
"I remember that he was extremely encouraging to me and other advisers who were just starting out," Porreca said. "He was unabashedly proud of his students and his school, and he liked to talk about the latest big story that his students were working on. He struck me as a kind and caring man, someone who was committed to his students and to his vocation as a teacher, but who also kept things in perspective with a wry sense of humor."
Other founding members of IJEA paid tribute to Bill this week, including Susan Hathaway Tantillo, who remembers him as an educator and advocate who leaves behind a significant legacy.
"I remember Bill as forever being the quintessential gentleman, and he modeled this decorum for his students, something I am sure they will never forget about him," Tantillo said. "But his gentlemanly approach did not deter him from always and forever being a steadfast supporter of the First Amendment and, most notably, of First Amendment rights for student journalists."
Candace Perkins Bowen recalls that she learned a great deal from Bill, albeit removed from the academic world in which they worked — while taking part in dog shows.
"There's plenty of time just waiting for your turn in the ring at those [shows], and we shared many stories about getting administrators to understand our concerns and impressing on our students the value of doing things right," Bowen recalled. "In his quiet and unassuming way, Bill taught me a lot, and I can see why his students valued all he did for them."
---