How to Upload PDFs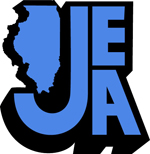 If you're submitting entries from a print publication or from the print version of a hybrid publication, the following information will guide you through the uploading process. For additional instructions on other aspects of submitting an entry, click here. 

UPLOADING PDF FILES
Once you've created a PDF and you know it's the right size (i.e., under 10 MB), you're ready to upload it to an entry form. Follow these steps:
1. Scroll down to the PDF upload section of the entry form: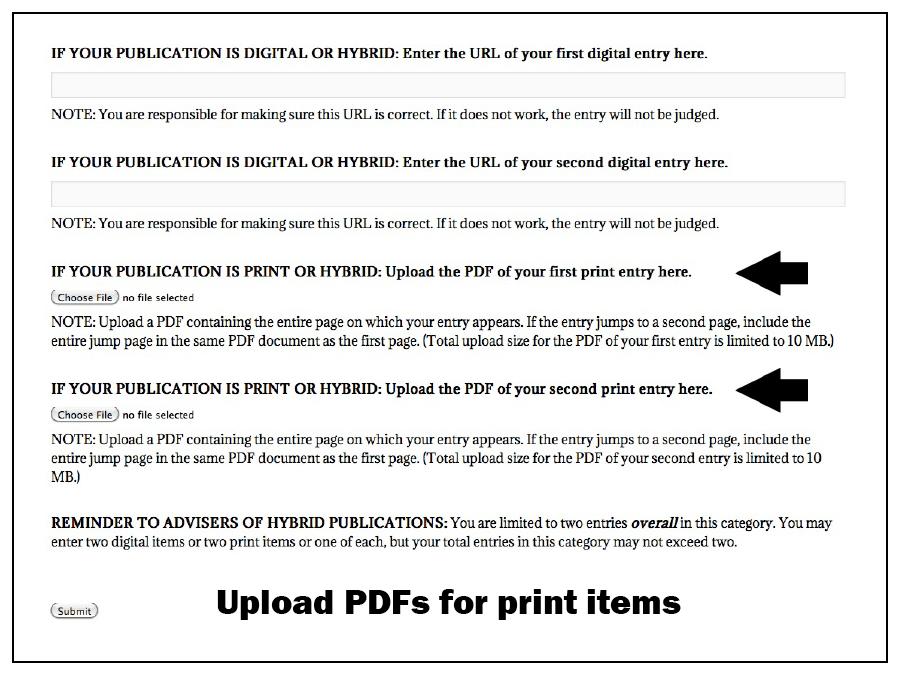 2. Click the button labeled "Choose File":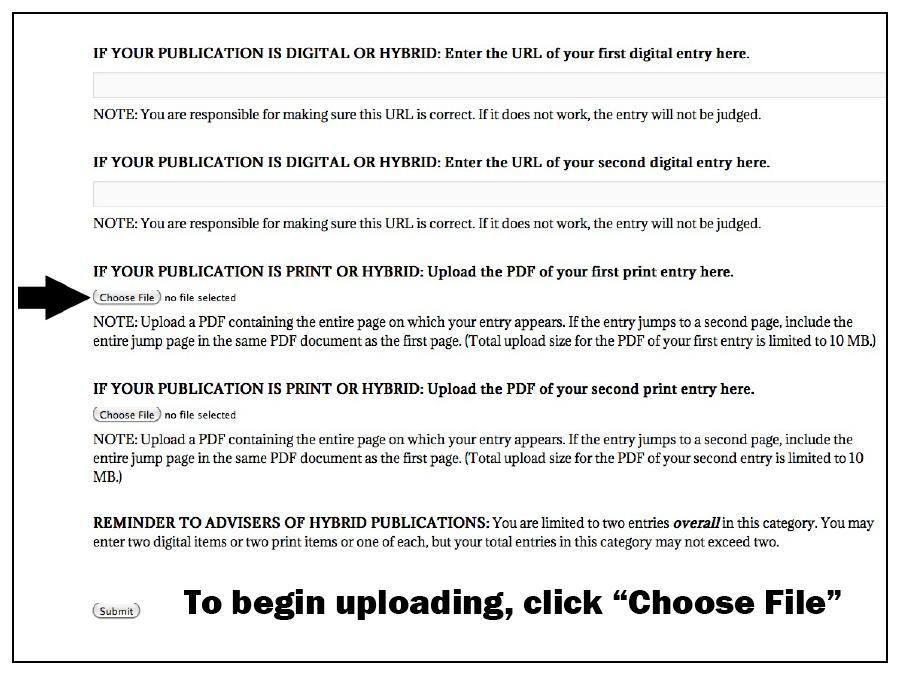 3. Find the PDF you want to upload: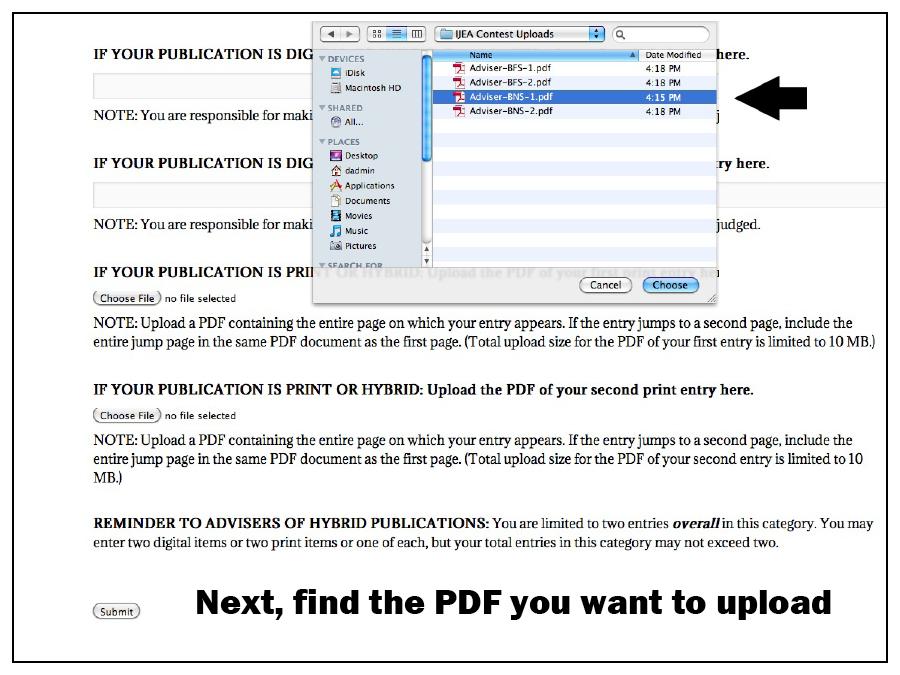 4. Click "Choose":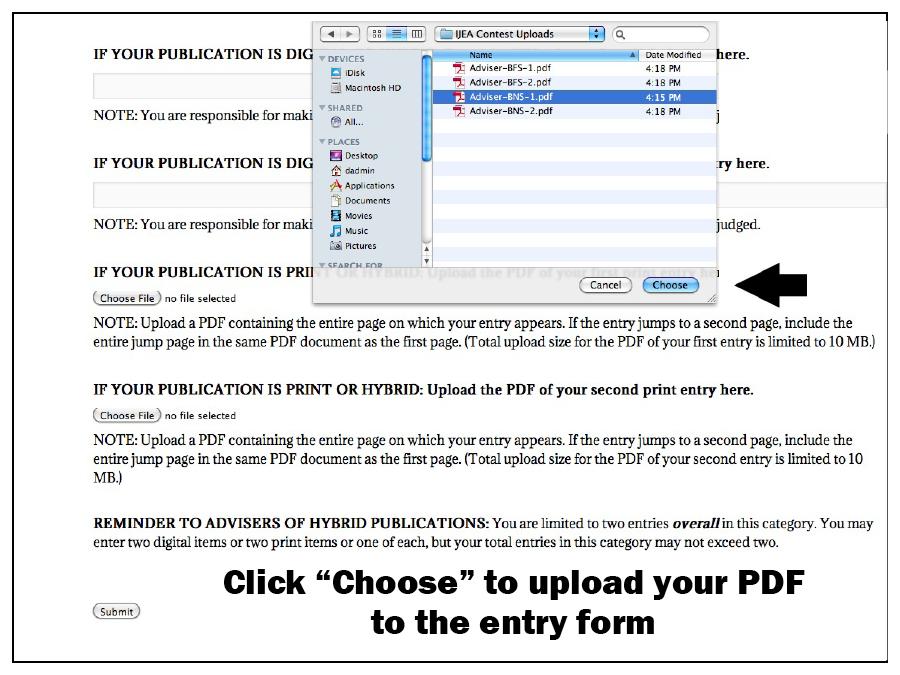 5. The uploaded PDF will look like this on the entry form: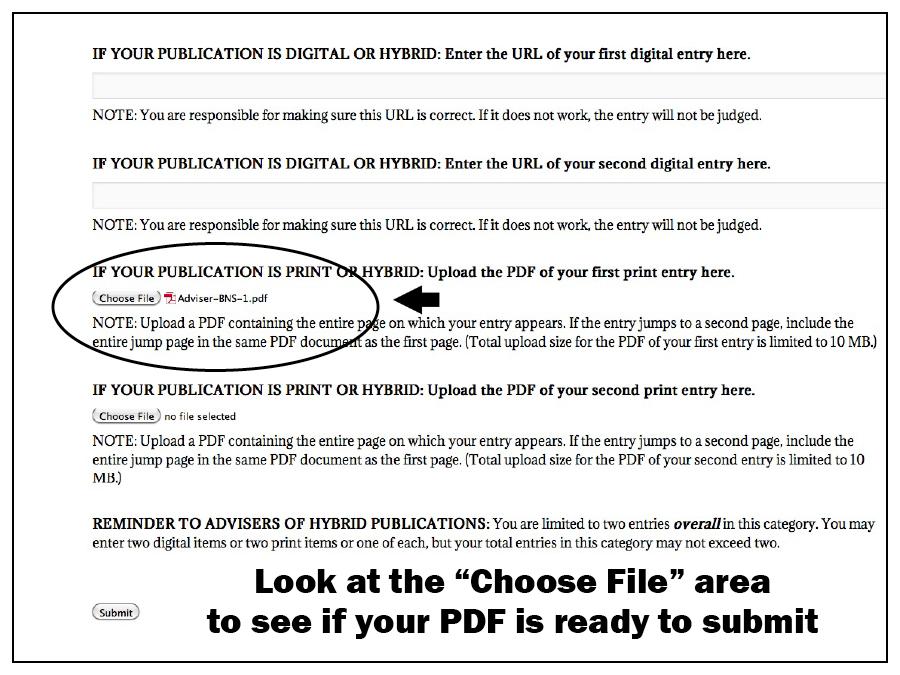 6. Repeat the process if you need to upload a second entry.
7. When you are finished with your entry form, click "Submit":