IJEA Yearbook Contest
---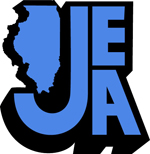 ---
Annual Postmark Deadline:
Nov. 15 of Current School Year
---
---
About the Contest
---
PLEASE NOTE: Although we moved our headquarters from Charleston to Springfield effective June 1, 2019, this will NOT have any impact on the IJEA Yearbook Contest. Entries will continue to be mailed to Eastern Illinois University. All mailing information is included in the 2019 entry form.   
The postmark deadline for entering the IJEA Yearbook Contest is Nov. 15 of each year.
The 2018 contest — which judged books covering the 2017-18 school year — is over, and the winners have been announced.
The 2019 contest will judge books from the 2018-19 school year. The postmark deadline for submitting entries in the 2019 contest is Nov. 15, 2019.
In order to enter their students into this contest, advisers must be members of IJEA. Membership dues are $25 per year.
To join IJEA, complete and submit our online membership form OR our PDF membership form. In either case, mail your $25 membership fee to: Katie Comeford Fernandez, IJEA Treasurer, 2221 W. Belmont Ave. #204, Chicago, IL 60618.
All necessary payment instructions are included in both the online and PDF membership forms. For more information about IJEA membership, click here.
As a benefit, members are entitled to enter their students into either the yearbook or newspaper contest without having to pay the $10 contest fee. Advisers must, however, pay one of the contest fees if they enter their students in both contests.
---
Enrollment Divisions
---
Schools that enter the yearbook contest are assigned to a division based on enrollment. Because school enrollments change annually, division specifications also change from year to year.
The 2018 competition featured six divisions, from smallest schools (Division 1, enrollment 170 or fewer) to largest (Division 6, enrollment 2,031 or more).
As defined by the IHSA, a nonboundaried school is any private school, charter school, lab school, magnet school, residential school and any public school in a multi-high school district that does not accept students from a fixed portion of the district.
---
Previous Winners Since 2010
---
Congratulations to all of our winning publication staffs and advisers over the years! Our contest is dedicated to recognizing the hard work and dedication you put into telling the stories of your schools.
---
---
---
---
---
---
---
---
---
---