IJEA Yearbook Contest
---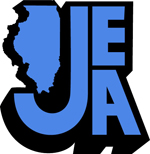 ---
Deadline for Submitting 2023 Online Entry Form:
11:59 p.m. Wednesday, Nov. 15, 2023
Postmark Deadline for Mailing Books:
Wednesday, Nov. 15, 2023
You may mail in your books from May 15, 2023, through the Nov. 15, 2023, deadline
---
HOW TO ENTER THE CONTEST
---
The 2023 competition will honor yearbooks covering the 2022-23 school year. To enter, follow these steps:
(1) Fill out and submit the online entry form by 11:59 p.m. Wednesday, Nov. 15, 2023. The entry form link is now active and will remain live until the Nov. 15, 2023, deadline.
(2) Mail your 2022-23 yearbook to this address (no need to include anything other than your book):
IJEA Yearbook Contest
Regina Dominican High School
701 Locust Road
Wilmette, IL 60091
The postmark deadline is Wednesday, Nov. 15, 2023.
(3) Make sure you are an IJEA member for 2023-24. Information about yearly and lifetime memberships is available here and also below in the section titled "IJEA Membership." The 2023-24 membership form is now available in both online and PDF versions.
(4) Send all necessary fees (yearly or lifetime membership fee if you're not a member; $20 contest fee; $5 optional book return) to our treasurer:
Jenn Galloy, IJEA Treasurer
7405 Kenicott Lane
Plainfield, IL 60586
Fee payments should be made out to "Illinois Journalism Education Association."
---
OTHER IMPORTANT CONTEST INFORMATION — PLEASE READ
---
(1) The books will be judged in eight individual categories:
• Copy Writing
• Sports Coverage
• Photography
• Divider Pages
• Graphics
• Layout and Design
• Theme Development
• Coverage of the School Year
(2) Books will be separated into divisions based on school enrollment (eg., Division 1 = smallest schools). For each division, the following awards will be given to entries in each individual category: first place, second place, third place and, at the discretion of judges, honorable mention.
(3) Awards for Overall Excellence will be given to books in each enrollment division based on total points accumulated in the individual categories. Each first-place award = 5 points, second = 4 points, third = 3 points, honorable mention = 1 point.
(4) Our contest coordinators will be Dave Porreca, IJEA board member, and Linda Jones, IJEA executive director. If you have any questions concerning the entry form or the mail-in process, please contact Dave at [email protected].
(5) All yearbook advisers participating in the 2023 contest must be IJEA members for 2023-24. If you are not yet a 2023-24 member, please see the information located directly below ("IJEA Membership").
Thank you to all participating advisers, and good luck to your students!
---
IJEA Membership
---
In order to enter their students into this contest, advisers must be members of IJEA at the time they submit their book and entry form. Membership dues are $25 per year or $250 lifetime.
To join IJEA, complete and submit our 2023-24 online membership form OR our 2023-24 PDF membership form. In either case, mail your yearly or lifetime membership fee to:
Jenn Galloy, IJEA Treasurer
7405 Kenicott Lane
Plainfield, IL 60586
All necessary payment instructions are included in both the online and PDF membership forms. For more information about IJEA membership, click here.
---
Enrollment Divisions
---
Schools that enter the yearbook contest are assigned to a division based on enrollment. Because school enrollments change annually, division specifications also change from year to year.
---
Previous Winners Since 2010
---
Congratulations to all of our winning publication staffs and advisers over the years! Our contest is dedicated to recognizing the hard work and dedication you put into telling the stories of your schools.
---
• 2022 Yearbook Contest | Book from 2021-22 school year
---
• 2021 Yearbook Contest | Books from 2020-21 school year
---
• 2020 Yearbook Contest | Books from 2019-20 school year
---
• 2019 Yearbook Contest | Books from 2018-19 school year
---
• 2018 Yearbook Contest | Books from 2017-18 school year
---
• 2017 Yearbook Contest | Books from 2016-17 school year
---
• 2016 Yearbook Contest | Books from 2015-16 school year
---
• 2015 Yearbook Contest | Books from 2014-15 school year
---
• 2014 Yearbook Contest | Books from 2013-14 school year
---
• 2013 Yearbook Contest | Books from 2012-13 school year
---
• 2012 Yearbook Contest | Books from 2011-12 school year
---
• 2011 Yearbook Contest | Books from 2010-11 school year
---
• 2010 Yearbook Contest | Books from 2009-10 school year
---