IJEA Yearbook Contest
---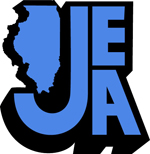 ---
Deadline for Submitting Online Entry Form:
11:59 p.m. Monday, Nov. 15, 2021
Postmark Deadline for Mailing Books and Fee Payments:
Monday, Nov. 15, 2021

---
---
IMPORTANT CONTEST INFORMATION — PLEASE READ
---
The 2021 IJEA Yearbook Contest features several changes from previous competitions:
(1) PDF entry forms will no longer be used. All advisers of participating publications must submit the online entry form available at the top of this page.
(2) The online entry forms are due by 11:59 p.m. Monday, Nov. 15, 2021.
(3) Contest fees will no longer be waived. The contest fee for all participating publications is $20.
(4) All fee payments should be mailed to:
Jenn Galloy, IJEA Treasurer
7405 Kenicott Lane
Plainfield, IL 60586
As in previous years, advisers should mail their yearbooks to Eastern Illinois University. This year's postmark deadline for mailing yearbooks is Monday, Nov. 15, 2021. Books should be mailed to the following address:
IJEA Yearbook Contest
School of Communication and Journalism
Eastern Illinois University
600 Lincoln Ave.
Charleston, IL 61920
The 2021 contest will judge books from the 2020-21 school year.
PLEASE NOTE: Fee payments should not be sent to Eastern Illinois University. Only books should be mailed to EIU. All fee payments should be mailed to IJEA Treasurer Jenn Galloy at the address listed above.
---
IJEA Membership
---
In order to enter their students into this contest, advisers must be members of IJEA at the time they submit their book and entry form. Membership dues are $25 per year.
To join IJEA, complete and submit our online membership form OR our PDF membership form. In either case, mail your $25 membership fee to:
Jenn Galloy, IJEA Treasurer
7405 Kenicott Lane
Plainfield, IL 60586
All necessary payment instructions are included in both the online and PDF membership forms. For more information about IJEA membership, click here.
---
Enrollment Divisions
---
Schools that enter the yearbook contest are assigned to a division based on enrollment. Because school enrollments change annually, division specifications also change from year to year.
---
Previous Winners Since 2010
---
Congratulations to all of our winning publication staffs and advisers over the years! Our contest is dedicated to recognizing the hard work and dedication you put into telling the stories of your schools.
---
• 2020 Yearbook Contest | Books from 2019-20 school year
---
• 2019 Yearbook Contest | Books from 2018-19 school year
---
• 2018 Yearbook Contest | Books from 2017-18 school year
---
• 2017 Yearbook Contest | Books from 2016-17 school year
---
• 2016 Yearbook Contest | Books from 2015-16 school year
---
• 2015 Yearbook Contest | Books from 2014-15 school year
---
• 2014 Yearbook Contest | Books from 2013-14 school year
---
• 2013 Yearbook Contest | Books from 2012-13 school year
---
• 2012 Yearbook Contest | Books from 2011-12 school year
---
• 2011 Yearbook Contest | Books from 2010-11 school year
---
• 2010 Yearbook Contest | Books from 2009-10 school year
---