IJEA Membership List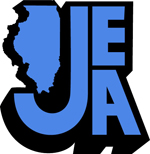 SEE WHO ELSE BELONGS — OR MAKE SURE YOU'RE ON THE LIST!
Wonder who among your peers has joined IJEA? Or maybe you aren't sure whether you paid your membership dues? (Hey, the life of a publication adviser is a hectic one.) Check the membership list to see!
If you're interested in joining IJEA for next year as either a first-timer or a renewing member, please fill out the 2015-16 IJEA Membership Form. For a handy list of reasons to join IJEA, click here.