IJEA Newspaper & Digital News Media Contest
---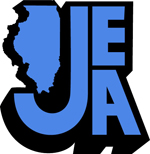 ---
IJEA NEWSPAPER & DIGITAL NEWS MEDIA CONTEST
ENTRY INFORMATION
CLICK HERE TO ACCESS THE CONTEST HOMEPAGE
(NOTE: ALL CONTEST SUBMISSIONS MUST BE MADE FROM THE CONTEST HOMEPAGE)
ANNUAL DEADLINE:
ALL ENTRIES MUST BE SUBMITTED ONLINE
BY 11:59 P.M. MARCH 15 OF THE CURRENT SCHOOL YEAR
---
About the Contest
---
To be eligible for this year's contest, your students' work must have been published between March 15 of the previous school year and March 15 of the current school year. The eligibility window includes work published on March 15 of either year.
General information about the contest and specific instructions concerning categories and submissions are available at the contest homepage.
Advisers, please note: In order to enter your students' work in this contest, you must be a member of IJEA. Membership dues are $25 per year.
To join IJEA, please complete and submit our online membership form OR our PDF form. In either case, mail your $25 membership fee to: Katie Comeford Fernandez, IJEA Treasurer, 2221 W. Belmont Ave. #204, Chicago, IL 60618. All necessary payment instructions are included in both the online and PDF membership forms. For more information about IJEA membership, click here.
As a benefit, each member is entitled to waive the $10 contest fee for one of our two publication contests (newspaper and yearbook). So if a member advises just newspaper and enters the contest, then there is no fee. If a member advises both newspaper and yearbook and enters both contests, the member would pay just one of the contest fees.
---
Previous Winners Since 2010
---
Congratulations to all of our winning publication staffs and advisers over the years! Our contest is dedicated to recognizing the hard work and dedication you put into telling the stories of your schools. Please note that this contest was known as the Eastern Illinois High School Press Association (EIHSPA) Newspaper Contest until 2011.
---
---
---
---
---
---
---
---
---
---