IJEA Newspaper & Digital News Media Contest
---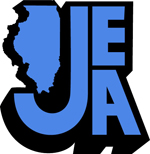 ---
Submission Deadline for 2023 IJEA Newspaper & Digital News Contest:
10:59 p.m. Wednesday, March 15, 2023
Our 2023 contest platform will be ready for submissions by Wednesday, Feb. 15, 2023

---
---
How to Enter the 2023 Contest
---
STEP 1: Fill Out and Submit the Adviser Information Form
(This is the same form we've used for the last several years.)
STEP 2: Use Our Contest Platform to Submit Your Entries — platform will be live by Feb. 15, 2023
(Please read "SPECIAL INSTRUCTIONS" when you arrive at the platform homepage.)
IMPORTANT: If the contest platform does not currently list your school as one of the contestants, please contact Dave Porreca at [email protected], and he will add your school right away.
---
How to Use the Contest Platform
---
Once you arrive at the contest platform, everything you need to know about getting started is contained in a section titled "SPECIAL INSTRUCTIONS," located in the lower left corner of the contest platform homepage.
These instructions will answer almost any question you might have about using the platform, so please familiarize yourself with them before proceeding further into the platform.
---
Contest Categories
---
Our 30 categories are organized into three main types: Core (open to all publications), Digital (open to digital-only publications or digital versions of hybrid publications) and Print (open to print-only publications or print versions of hybrid publications).
Descriptions of the contest categories are available at these links:
• Core Categores (20)
• Digital Categories (5)
• Print Categories (5)
If your publication was designed as a print publication but was not actually printed and was instead distributed as a PDF only, please consider yourself a print publication for this contest.
---
Deadline for Entries | March 15, 2023
---
The deadline for this year's contest submissions will be 10:59 p.m. Central Time on Wednesday, March 15, 2023. With respect to that deadline, the new platform will automatically cease accepting entries at that time, so deadline extensions will no longer be possible as they were in previous years.
---
Eligibility Window | March 26, 2022, to March 15, 2023
---
To be eligible for the 2023 contest, your students' work must have been published between March 26, 2022, and March 15, 2023. (Last year's eligibility window was extended to March 25, 2022, so any entries from that date or earlier are ineligible for the 2023 contest.) The 2023 eligibility window includes work published on March 26, 2022, or on March 15, 2023.
---
Contest Entry Fee | $20 per School
---
We charge a one-time contest entry fee of $20. IJEA contest fees are no longer waived. The entry fee for all participating schools is $20. But please note that this is a one-time flat fee. We DO NOT charge a fee for each individual entry.
---
IJEA Membership Requirement
---
Advisers, please note: In order to enter your students' work in the 2023 contest, you must be a 2022-23 member of IJEA. Membership dues are $25 per year or a one-time fee of $250 for a lifetime membership.
To join IJEA, please complete and submit our online membership form OR our PDF form. In either case, mail your yearly or lifetime membership fee to: Jenn Galloy, IJEA Treasurer, 7405 Kenicott Lane, Plainfield, IL 60586. All necessary payment instructions are included in both the online and PDF membership forms. For more information about IJEA membership, click here.
---
Contest Winners Since 2010
---
Congratulations to all of our winning publication staffs and advisers over the years! Our contest is dedicated to recognizing the hard work and dedication you put into telling the stories of your schools. Prior to 2011 this contest was known as the Eastern Illinois High School Press Association Newspaper Contest.
---
• 2022 Newspaper & Digital News Media Contest (work published from March 2021 to March 2022)
— Division 1 Individual Winners
— Division 1 Best Publication Winners
— Division 2 Individual Winners
— Division 2 Best Publication Winners
— Division 3 Individual Winners
— Division 3 Best Publication Winners
— Division 4 Individual Winners
— Division 4 Best Publication Winners
— Division 5 Individual Winners
— Division 5 Best Publication Winners
---
• 2021 Newspaper & Digital News Media Contest (work published from March 2020 to March 2021)
— Division 1 Winners (with links to winning entries)
— Division 2 Winners (with links to winning entries)
— Division 3 Winners (with links to winning entries)
— Division 4 Winners (with links to winning entries)
— Division 5 Winners (with links to winning entries)
---
• 2020 Newspaper & Digital News Media Contest (work published from March 2019 to March 2020)
— Division 1 Winners (with links to winning entries)
— Division 2 Winners (with links to winning entries)
— Division 3 Winners (with links to winning entries)
— Division 4 Winners (with links to winning entries)
— Division 5 Winners (with links to winning entries)
---
• 2019 Newspaper & Digital News Media Contest (work published from March 2018 to March 2019)
---
• 2018 Newspaper & Digital News Media Contest (work published from March 2017 to March 2018)
---
• 2017 Newspaper & Digital News Media Contest (work published from March 2016 to March 2017)
---
• 2016 Newspaper & Digital News Media Contest (work published from March 2015 to March 2016)
---
• 2015 Newspaper Contest (work published from March 2014 to March 2015)
---
• 2014 Newspaper Contest (work published from March 2013 to March 2014)
---
• 2013 Newspaper Contest (work published from March 2012 to March 2013)
---
• 2012 Newspaper Contest (work published from March 2011 to March 2012)
---
• 2011 Newspaper Contest (work published from March 2010 to March 2011)
---
• 2010 Newspaper Contest (work published from March 2009 to March 2010)
---