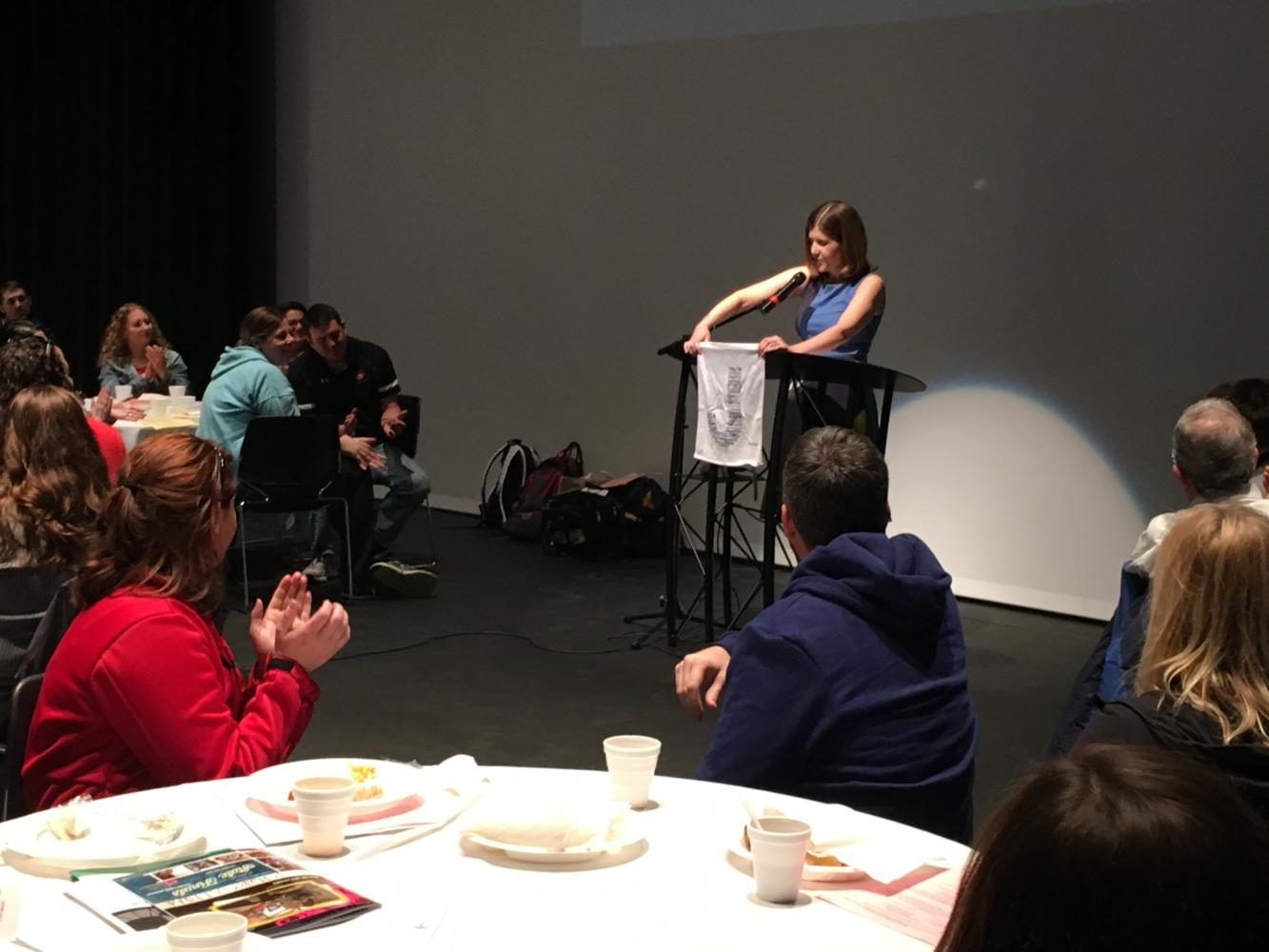 Glenbrook South High School yearbook adviser and state director for the IJEA encourages advisers to "Fly the J" as a reference to her beloved Cubs and scholastic press freedom in Illinois
For passage of New Voices Illinois and more, IJEA honors these two journalism educators
Award-winner credits others with her success in helping student journalists
By Amanda Bright, IJEA Co-Secretary and Region 5 Board Member
•
September 29, 2016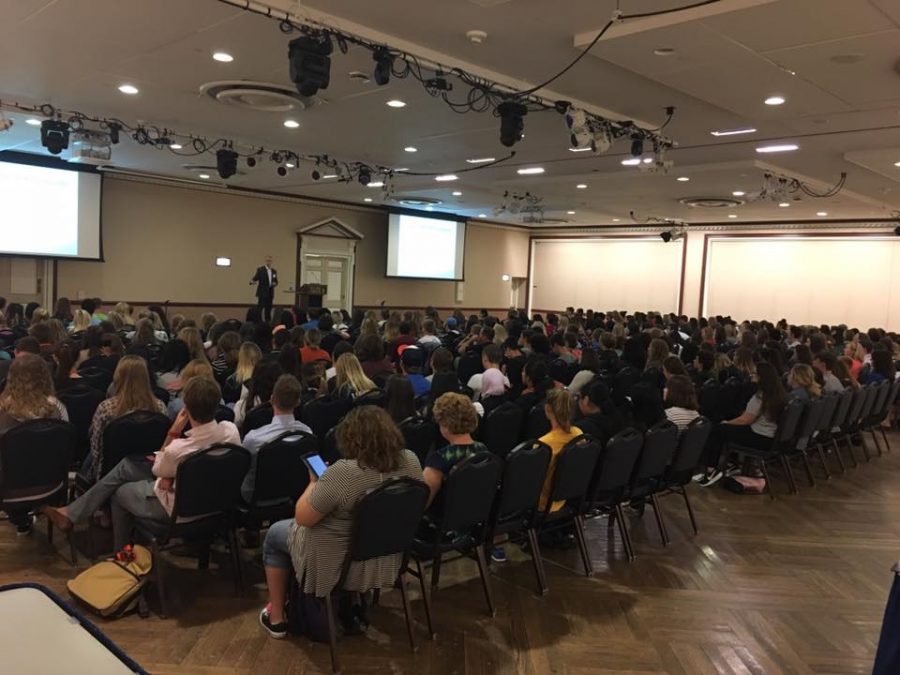 Read story by first-place Feature Write-Off winner about keynote speaker Mitch Eden
By Amanda Bright, IJEA Co-Secretary and Region 5 Board Member
•
September 19, 2016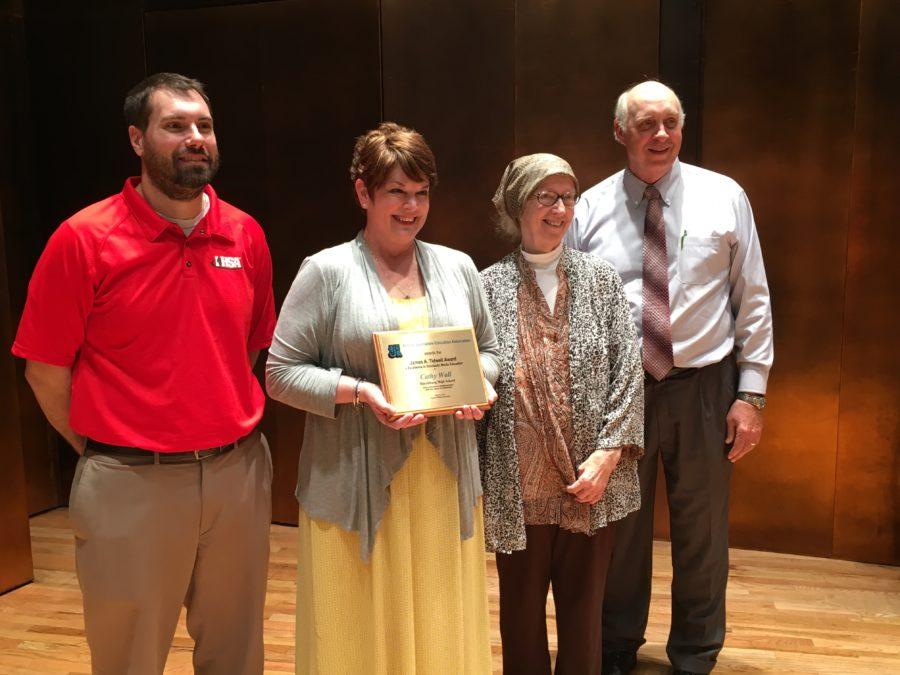 Michael Geheren, a member of the IJEA All-State Journalism Team in 2012 and 2013, talks about why students should enter the competition and why advisers should nominate their MVPs. Never heard of the All-State Team? This video is for you!
The longtime John Hersey High newspaper adviser was honored Friday, May 1, at the IHSA state final in Charleston, and she had some insights and advice for her peers.
The Belvidere fixture is retiring after 15 years of working with high school journalists — and fittingly he's the recipient of IJEA's highest teaching honor, renamed this year as the James A. Tidwell Award.
Be sure to watch this inspiring video all the way through. You won't be disappointed when you reach the end. We have a feeling you'll be cheering too as IJEA honoree Dann Gire exhorts his audience to resist all obstacles and "press on!"
Laurie Bielong is retiring from Belleville West High School after an exemplary career that included some 20 years of advising the award-winning Hy News. But she couldn't leave the stage without first giving a top 10 list tailored just for journalism advisers. And it comes with sound effects!
Load More Stories