Whom to Contact If You Have Questions
---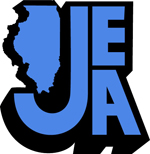 ---
As you know by now, we've made several big changes to our contest. For that reason, we've tried to make our instructions and explanations as detailed as possible. (See our contest directions and category descriptions below.) But if you're still unsure about anything related to our contest, we're happy to answer your questions.
---

CONTACTING US ABOUT OUR CONTEST
If you have questions or concerns about any aspect of the contest, please contact the contest administrator, Dave Porreca, CJE, at [email protected].

FOR REFERENCE
1. Contest directions:
2. Category descriptions: