IJEA Hall of Fame
---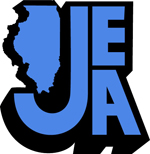 ---
Honoring Our Trailblazers
---
ONLINE OPTION:
CLICK HERE TO ACCESS THE ONLINE NOMINATION FORM
FOR THE IJEA HALL OF FAME
PDF OPTION:
CLICK HERE TO DOWNLOAD THE PDF NOMINATION FORM
FOR THE IJEA HALL OF FAME

ANNUAL DEADLINE: MARCH 1

The Illinois Journalism Education Association honors individual scholastic media educators who have made outstanding and sustained contributions to the success and progress of IJEA and scholastic media education
IJEA Hall of Fame inductees have served IJEA and the education of student journalists in Illinois by contributing to the field of student journalism and achieving personal goals related to student journalism.
Illinois has a long history of exemplary scholastic journalism, and these inductees have preserved and advanced this tradition.
The inaugural class for the IJEA Hall of Fame was inducted at IJEA's 20th anniversary dinner Sept. 20, 2008, at Eastern Illinois University in Charleston. A second group was inducted in 2014.
A permanent display and tribute to the Hall of Fame members is on the second floor of Buzzard Hall on the EIU campus, home of the IJEA headquarters since its inception.
---

2008 INDUCTEES
Candace Perkins Bowen, St. Charles High School (Kane County)
• Longtime adviser at St. Charles High School
• Co-founder, IJEA
• National JEA president
• 1989 Dow Jones Newspaper Fund High School Journalism Teacher of the Year
• Workshop leader
• Master Journalism Educator (certified by national JEA)
• Co-author (with Susan Hathaway Tantillo) of resource book on English and journalism
• Director, Center for Scholastic Journalism, Kent State University
• 2013 JEA Teacher Inspiration Award recipient
Sarah Doerner, Du Quoin High School (Perry County)
• Longtime adviser at Du Quoin High School
• IJEA president
• IJEA board member
• Regional leader
• 2005 JEA Lifetime Achievement Award recipient
Dana Ewell, University of Illinois at Urbana-Champaign (Champaign County)
• Longtime journalism professor, University of Illinois at Urbana-Champaign
• Longtime director, Illinois State High School Press Association Fall Conference (now IJEA Fall Conference)
• High school outreach director, UIUC
• Reporter and editor, Decatur Herald & Review
Melinda Foys, Conant High School (Cook County)
• Longtime adviser, James B. Conant High School
• Co-founder, IJEA
• IJEA president
• IJEA board member
• 2001 JEA Lifetime Achievement Award recipient
Diana Peckham, Pekin Community High School (Tazewell County)
• Longtime adviser at Pekin Community High School
• Adviser at Morton High School
• Co-founder, IJEA
• IJEA president
• Workshop leader
• 2006 JEA Lifetime Achievement Award recipient
Randy Swikle, Johnsburg High School (McHenry County)
• Longtime adviser at Johnsburg High School
• Co-founder, IJEA
• Two-time IJEA president
• JEA Illinois state director
• Workshop leader
• Certified Journalism Educator (certified by national JEA)
• 1999 Dow Jones Newspaper Fund National High School Journalism Teacher of the Year
• 2003 JEA Lifetime Achievement Award recipient
Susan Hathaway Tantillo, Wheeling High School (Cook County)
• Longtime adviser at Wheeling High School
• Co-founder, IJEA
• Longtime IJEA treasurer
• National JEA officer
• Workshop leader
• Master Journalism Educator (certified by national JEA)
• Co-author (with Candace Perkins Bowen) of resource book on English and journalism
• 2001 JEA Lifetime Achievement Award recipient
James Tidwell, Eastern Illinois University (Coles County)
• Longtime journalism professor, Eastern Illinois University
• Lawyer and media law expert
• Author of definitive text on Illinois media law
• IJEA co-founder
• IJEA executive secretary/director for IJEA's first 18 years
• High school outreach proponent, EIU
• Workshop director, EIU
• Proponent and co-organizer of Illinois High School Association state journalism tournament
Tom Winski, Monmouth High School (Warren County)
• Longtime adviser at Monmouth High School
• Co-founder, IJEA
• IJEA board member
• Co-author (with Sheryl Hinman) of journalism textbook
• College journalism educator
• Workshop leader
• Master Journalism Educator (certified by national JEA)
• 2015 JEA Lifetime Achievement Award recipient
---

2014 INDUCTEES
Wayne Brasler, University of Chicago Laboratory High School (Cook County)
• Longtime adviser at University of Chicago Laboratory High School
• 1981 Dow Jones Newspaper Fund National High School Journalism Teacher of the Year
• Columbia Scholastic Press Association Gold Key recipient
• National Scholastic Press Association Pioneer Award recipient
• NSPA "Brasler Prize" namesake (annual award for best overall NSPA Story of the Year winner)
• Co-author (with Tom Rolnicki) of NSPA newspaper guidebook
• Perennial JEA listserv presence
• National scholastic leader
Linda Kane, Naperville Central High School (DuPage County)
• Longtime adviser at Naperville Central High School
• Adviser at Danville High School
• JEA Illinois state director
• Certified Journalism Educator (certified by national JEA)
• 1996 Dow Jones Newspaper Fund Distinguished Adviser Award recipient
• 2010 JEA Lifetime Award recipient
Cathy Wall, Harrisburg High School (Saline County)
• Longtime adviser at Harrisburg High School
• IJEA board member
• Illinois High School Association state journalism tournament originator, proponent and organizer
• Southern Illinois School Press Association executive director
• Master Journalism Educator (certified by national JEA)
---

2017 INDUCTEES
Brenda Field, Glenbrook South High School (Cook County)
•  Yearbook adviser at Glenbrook South High School, perennial Pacemaker book
•  IJEA State Director
• Recipient of the James A. Tidwell Award for Excellence in Scholastic Media Education (2017)
• Speaker and instructor at various yearbook conferences and workshops
• Master Journalism Educator (certified by national JEA)
• Spearheaded passage of New Voices Illinois (Speech Rights of Student Jouranlists Act) into law (2016)
Stan Zoller, Lake Forest College (Lake County)
• Longtime adviser at Rolling Meadows High School
• Former JEA Regional Director
• Former IJEA State Director
• Pioneer Award from the National Scholastic Press Association
• Distinguished Adviser, Dow Jones News Fund (2011)
• Member of the Chicago Headline Club
• Peter Lisago Award, Chicago Headline Club (2011)
• Master Journalism Educator (certified by national JEA)
• Spearheaded passage of New Voices Illinois (Speech Rights of Student Jouranlists Act) into law (2016)