About the IJEA
---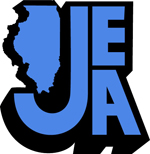 ---
Promoting and Supporting
Excellence in Scholastic Journalism
Since 1988
---
Illinois Journalism Education Association
2501 Chatham Road, Suite 200
Springfield, IL 62704
773-771-8582


[email protected]
---
The Illinois Journalism Education Association, founded in 1988, is a 501(c)(3) nonprofit organization dedicated to fostering excellence in the teaching and practice of high school journalism. We are based in Springfield, where we are headquartered in the Illinois Press Association/Illinois Press Foundation building.
Prior to June 1, 2019, we had been located for more than 30 years in the Journalism Department at Eastern Illinois University.
Our executive director is Prof. Linda Jones, associate professor of journalism at Roosevelt University in Chicago and ex officio member of the IJEA Board of Directors. A complete list of our board members can be found here. We invite you to learn more about our organization by visiting the sections listed below.
---
---
---
Our Structure and Rules: IJEA Bylaws
---
---