Special Category
---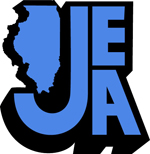 ---
DESCRIPTION OF SPECIAL CATEGORY
(OPEN TO ENTRIES FROM ALL MEDIA, PRINT AND DIGITAL)
---

SPECIAL CATEGORY
Best COVID-19 Coverage
A piece of journalism that provides timely information about anything related to the COVID-19 pandemic and its impact on the school community.
This is a special category, open to both print and digital media. Any type of article, photo/photo gallery, video, podcast, infographic, illustration or other coverage related to COVID-19 and its impact will be accepted.
Number of Entries
Total number of entries in this special category is limited to two per school.
Duplicate Submissions
If you have already submitted or plan to submit a coronavirus-related item in another category (e.g., Best News Story), you may also submit that item in this special category. Winners in the Best COVID-19 Coverage category will not count for points in the Best Overall Publication competition. This is a special category that is meant to highlight outstanding student work covering an extraordinary event under extraordinary circumstances.