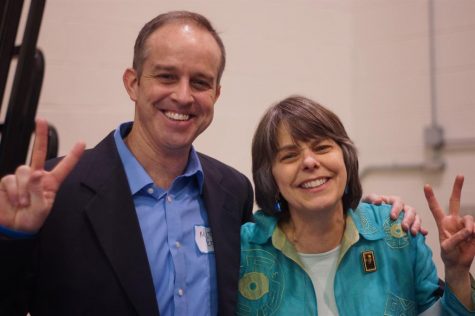 Carol Smith, IJEA Board Member

September 19, 2016
Yet another reason to get involved in scholastic journalism organizations was on display Sept. 16 at IJEA's Fall Conference. Kirkwood High adviser Mitch Eden (shown here at a different event with Mary Beth Tinker) led the way with his motivational advice, as IJEA board member Carol Smith recounts.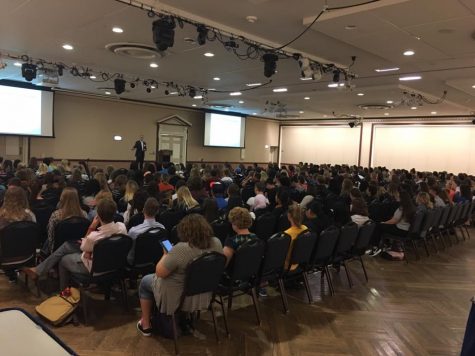 By Amanda Bright, IJEA Co-Secretary and Region 5 Board Member

September 19, 2016
With more than 320 Illinois high school journalists and their advisers in attendance this year, the 2016 IJEA Fall Conference is now in the books, or yearbooks, as the case may be. Students were able to attend a number of sessions -- from social media to reporting to advertising -- as well ...

August 15, 2016
URBANA — Now that the Speech Rights of Student Journalists Act is the law of the land in Illinois, there is no better opportunity to "Empower Your Students" than at the IJEA Fall Conference. The daylong event will be held at the University of Illinois at Urbana-Champaign, with most of the se...