Speech Rights bill heads to Illinois Senate committee
From Stan Zoller, JEA Director-at-Large and IJEA Member:
The Illinois Senate Committee hearing  for the Speech Rights for Student Journalists Act is 3:30 p.m. on Tuesday, May 10 and is scheduled to be in "400 – Capitol," according to the information that's posted.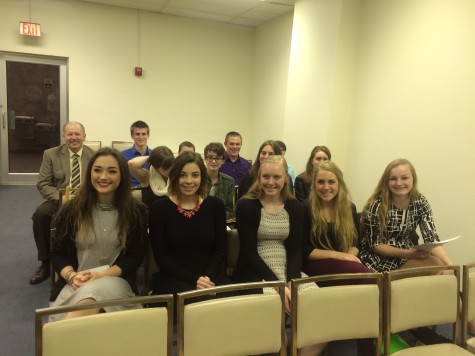 Mirroring the House Committee hearing, the following people will speak on behalf of the legislation: Harrisburg High School journalism adviser and James A. Tidwell award-winner Cathy Wall, Taylorville High School journalist and IJOY Runner-Up Hope Johnson, the Student Press Law Center's Frank LoMonte and Illinois Sen. Daniel Biss, the sponsor of the bill.
So what can you do? 
Show your support by filling out a "Witness Slip" at this link:  SENATE HEARING WITNESS SLIPS. IMPORTANT NOTE: You do NOT have to register or even testify in order to show your support for this bill. Under section III on the Witness Slip through the link above, you can simply indicate that you are a proponent of the legislation, without selecting any of the boxes in section IV. Knowing there is strong support for the bill is vital to its passage, and we truly value your voice.
Sen. Biss' office said there will be room for students and other attendees, although he did not say how much room there will be.  He did, however, indicate that committee members welcome an audience.
Don't forget you can also email committee members, which is highly recommended.  A list of committee members can be found at Senate Judiciary Committee.  Contact information for each committee member is available by clicking on their name.
If you'd like some background and guidance for what to discuss (either in writing or verbally) with members of the committee, see the HB 5902 NARRATIVE.
Contact Stan Zoller or Brenda Field, IJEA State Director, with any other questions.
Leave a Comment